Rodrigo Junqueira
Case Supporter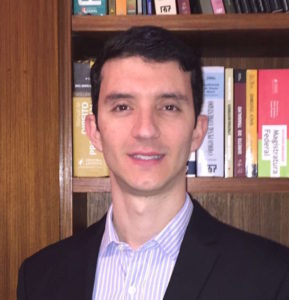 Rodrigo supports the NGO on a voluntary ad hoc basis. He operates from São Paulo, Brazil. His work for the NGO includes administrative work and local support to the NGO founder and adoptees. He is concerned with human rights issues.
Rodrigo has studied Law at the Pontifícia Universidade Católica de São Paulo in Brazil. He is fluent in Portuguese, Spanish, English, and German.
Rodrigo holds Brazilian nationality.
"My engagement with the NGO began when Patrick offered me the opportunity to associate my strong interests in international relations and cultural exchange with such a delicate and complex problem like illegal intercountry adoption, which still impacts lives of numerous human beings that were deprived of their fundamental right to identity. Also, it is a rewarding challenge to help these people search for their personal histories, which certainly started when they were born in my own country. I feel glad to be able to contribute to the mission of the NGO and hope to help the organization achieve its goals."