Conférence: Dérives dans l'adoption 2017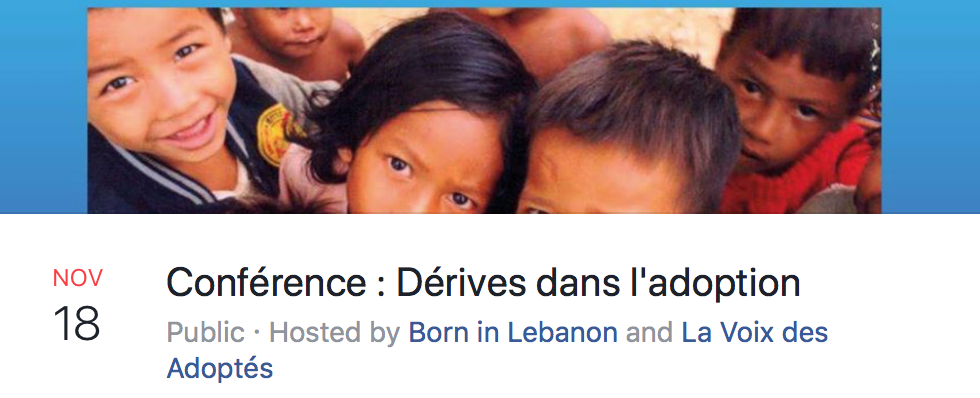 On Saturday 18 November 2017 our founder Patrick Noordoven gave a presentation at the Conférence: Dérives dans l'adoption, hosted by La Voix des Adoptés and Born in Lebanon in Paris, France. His presentation was titled "La recherche des familles".
The presentation made reference to the following two short video clips from 1982; a Dutch TV report explaining the illegal adoption procedure and an interview with Cathia Seeder, providing further insights into the procedures.
The French translation of Patrick's article "PROMISING PRACTICE: RAISING AWARENESS ABOUT FALSE BIRTH REGISTRATION PRACTICES, KNOWN AS THE BRAZIL BABY AFFAIR" for the ISS publication "Responding to illegal adoptions: A Professional Handbook" was presented at the conference to provide further insights into the issue.
Download the article in English.
Download the article in French.