Louisa
Introduction
Facts and Figures
Mission
Poster
---
Introduction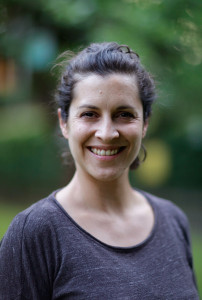 Louisa grew up in Hamburg in a family with 4 siblings; some of them are adopted as well. She started to think about Brazil when she was about 14 years old.
When she was in her twenties, Louisa started to make her first inquiries about her Brazilian origins. She found it hard not knowing anything about her origins. On top of that, she had to cope with the lack of information available to search for her original family.
As a result of her inquiries about her origins, she was told by one of the responsible parties that she should be happy and thankful for her illegal adoption and therefore not ask questions about her identity.
Louisa is fortunate to have lots of support from her adoptive family and her friends in her plight to find her original family. She even went back to Brazil in 2013 with friends and family to get to know her country of birth.
Louisa works as a freelance photographer; she cares about animals and their rights and practices the Korean Martial Art, Shinson Hapkido.
---
Facts and Figures
Sarah Louisa is the name her adoptive parents gave her; her original name is unknown; she was born in Brazil in 1981; her birth declaration states hospital Pro Matre Paulista in São Paulo as the place of birth.
Louisa's possible birth date could be anywhere between late July and early August 1981; her original birth registration is unknown.
Her false declaration of birth took place at the civil registry in the Bela Vista neighborhood in the city of São Paulo.
Witnesses
Catharina Anna Geertruida Maria Seeder and Marlene Martinez Puosso
Intermediaries
Catharina Anna Geertruida Maria Seeder and Sara(h) Klein
---
Mission
In March 2015, Louisa embarked on a family tracing mission to Brazil together with Patrick. This was the NGO's first field mission and lasted one month. Throughout the second half of their field mission, a Brazilian television crew shadowed Louisa and Patrick in order to produce a televised report about the mission.
During this mission, Louisa was contacted by a woman named Aparecida who noticed Louisa's family tracing-profile. Aparecida was in search of her daughter. Because the available information for both cases indicated there could be a possibility that they were in search of each other, they conducted a DNA test to exclude this possibility. When the test-result came back negative, Louisa and Patrick decided that, in addition to tracing Lousia's family, they also wanted to help Aparecida find her daughter.
Their field mission reached an impasse when the hospital Pro Matre Paulista in São Paulo, where Louisa is assumed to have been born, refused to provide access to Louisa's right to identity – its medical archive. The only remaining option was to take legal action against the hospital in order to gain access to her right to identity.
---
Poster