Charlotte
Introduction
Facts and Figures
---
Introduction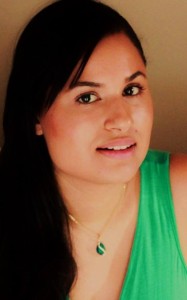 Charlotte grew up in an upper-class Parisian quarter with her adoptive parents. She had a tough childhood, as her mother was bipolar and her father an alcoholic.
She was curious to know more about her adoption from Brazil and started investigating when she was 14 years old. Charlotte was told that she was supposedly found on the streets, but she mistrusted this story.
What Charlotte found in search for the truth was startling. None of her adoption papers – which had long been kept a secret from her – made any sense and her inquiries about her Brazilian origins remained unanswered. Instead, she was told she was ungrateful, which was very hard for her. It became clear that the information on Charlotte's birth certificate had been fabricated in Brazil in order to take her to France and deliver her to her adoptive parents. As long as she is searching she feels like missing a part of herself.
In 2012 Charlotte moved to Brazil where she worked as a French teacher and where she could search for her original family more effectively. Since then, she initiated several legal procedures against the parties responsible for her illegal adoption. In 2017, Charlotte found her maternal family and embraced her original name Isabella.
Isabella is concerned with the right to identity and supported others in the search for their families. In doing so, she shared her own experience with illegal adoption through participating in interviews and via panel discussions on the topic. She enjoys Brazilian culture, especially music and cinema.
---
Facts and Figures
Charlotte is the name given to her by the intermediaries involved in her illegal adoption; her original name is unknown. She was born in Brazil in 1987. The information she has indicates she could have been born in hospital Maternidade São Paulo.
Charlotte's possible date of birth is thought to be some time between April and May 1987.
Her false birth declaration was made in name of Maria das Dores Pinto da Mota and registered at the civil registry of Tucuruvi in São Paulo.
Witnesses
Guiomar Morselli and Marisa Bueno Cabral
Intermediaries
Guiomar Morselli, manager of Lar Da Criança Menino Jesus in São Paulo
---